Ultrasharp special in 5k (W:5000 x H:3800px)
Every detail was drawn in pixel to increase the sharpen of the Artwork, even zoom in 500% it still looks clean.
2 type of decoration are drawn in each word. One is refer to Gothic/Ancient theme. The other is in a stronger, Rectangle and circle decoration shape
In the middle of each decoration there are many tiny gold detail to increase the contrast of surrounding metal
Gothic decoration are filled up all over every letter, each of them are built up by 6 layers stack. They create a true deep dimension and generate a old style pattern.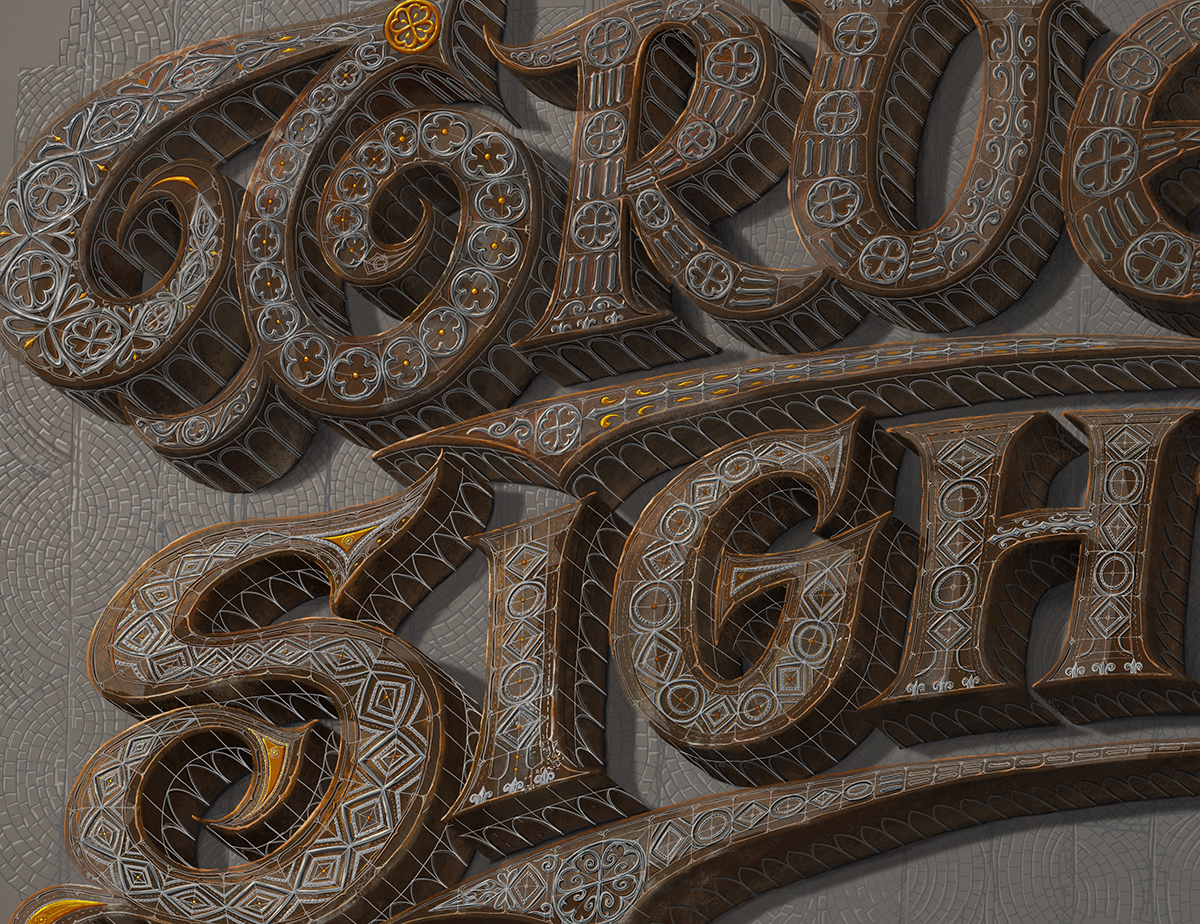 there are more than 300 decorations inside the word, each one was drawn by hand precisely so even with a very close look, they still keep the high quality. To make it work, there are so much workload needed to be done. Under each small decoration are the line art sketch structure for each decoration, they are designed to keep every detail neatly. After finish the line structure, the main part "the black metal decorations" are drawn base on the sketch line.
Here is a cut out of how it really is : the Construction must be done at first then every detail will be put onto it, this steps took a long time to think and figure how to stretch them perfectly with the letter's shape. Divide the inner letter space (minus the margin) by "shape equal square" base on perspective will be a right guide for the sketch.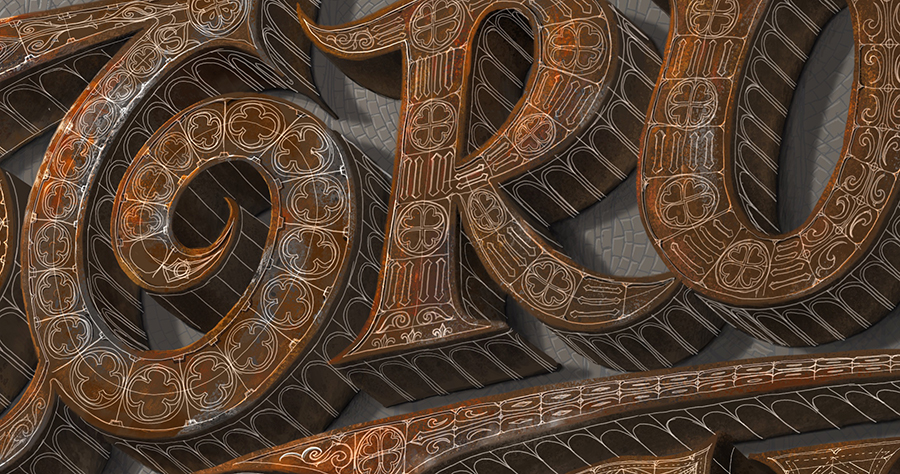 After following all the line art, each black metal decorations are draw precisely to show the best quality of metal appearance : each decoration has a right direction of light reflect, the small shadow that casts on the ground (which means the letter's rush metal) and the small light reflect on the right side of each one – to create a good feeling that they are sticks hardly to the letter.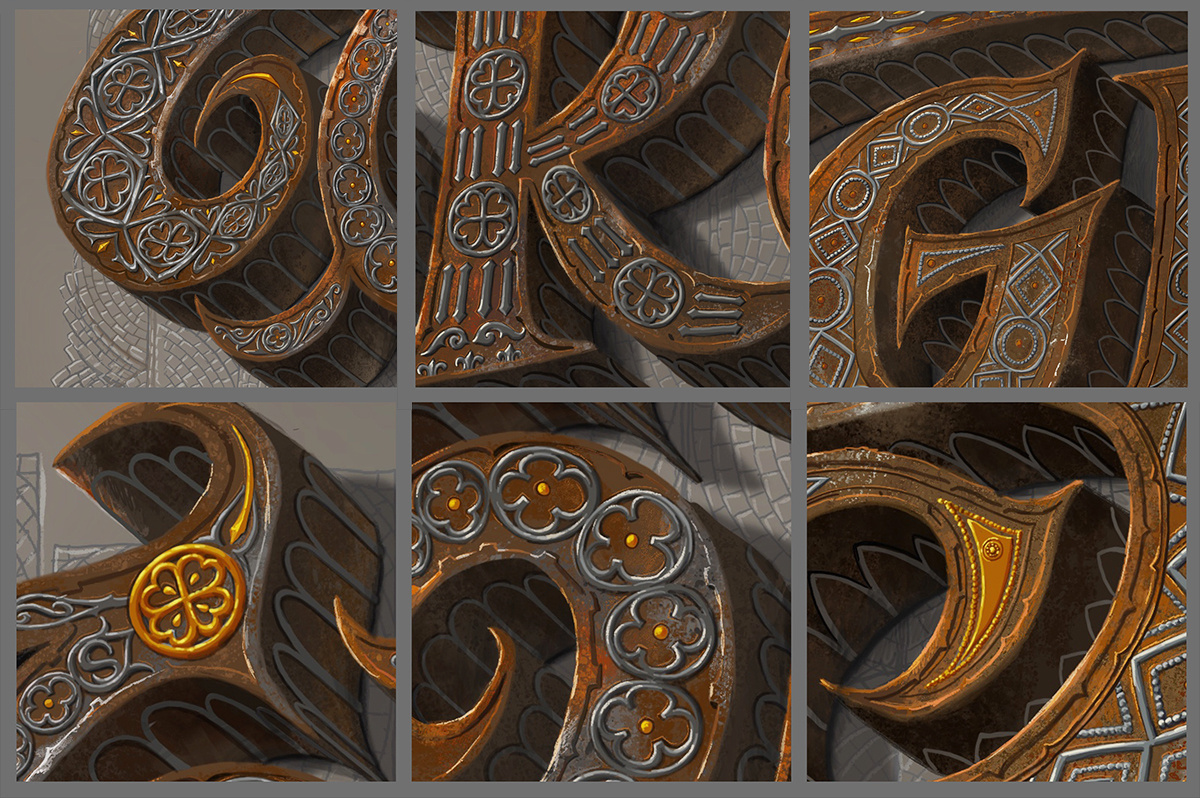 Here are some cut out details so you can see how 5k design with very small detail are shown up. It also looks so sharp and nice.